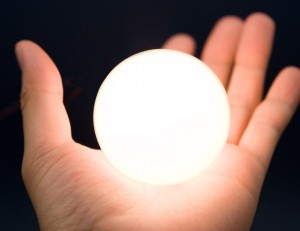 In our years of working with CEO's of successful companies of all sizes, we have found pretty much the same three priority goals.  They all want more:
1. Consistent, sustainable revenue
2. Ideal customers
3. Cost reductions that don't hurt quality
We would all agree that accomplishing these goals is what good business is all about.  But while the goals have not changed over time, how to accomplish them has become significantly more complex with changing dynamics of the market, changes in customer needs and preferences, new ways of reaching and interacting with customers and prospects, new competitors entering the landscape, as well as trying to take advantage of new technology – just to mention a few! 
Companies that stay on top have a disciplined process to review their strategies and tactics.  They invest in effective marketing and sales, and they invest in their people, processes, operations and technology in order to accomplish their goals.  Their teams have a clear understanding of the opportunities and challenges in all critical areas of their business.  And they have an understanding and appreciation of how each area impacts other areas in the business and they provide integrated and comprehensive strategies and tactics to make it all work together.
So if all successful teams have the same goals, and assuming they know how to accomplish them, then why aren't all companies operating optimally?  The number one reason is that not all companies are investing the time or money in the details required to actually effectively make it all happen.  They feel that since they have hired staff to do this…why isn't it happening?  The main reasons we have found are as follows:  
Managers (and employees) either don't have time available due to competing initiatives or other perceived priorities; or they simply don't have the expertise on their current staff.
Processes are harder to change once a lot of people are relying on them, and initiatives often get delayed and drawn out.
There can be confusion or uncertainty on which investments and changes will make a difference.
There is a lack of awareness of what technology is available and how to effectively and impactfully implement it
There is the question of how to make changes stick by creating and supporting new habits.
Imagine if there was a resource available on a project basis that would allow a company to address all of these areas and more, while working collaboratively with your team to solve these challenges quickly – once and for all. 
That's what we do at Harden!  And once effective strategies have been identified, we make sure they are implemented and executed – right down to the details.  Because we see your business from a C-level perspective, and know how to make it all happen – in many cases our clients have been able to see an increase of 30% or more in profits without adding staff.  That's because even small increases in each area can add up to big numbers that all fall right to your bottom line.
We would welcome the opportunity to visit with you, starting with a 15-minute, no-obligation phone meeting so you can decide if you would like to talk more about how we can help you tackle those projects that will have a big impact on your revenue and profit goals – if you can get them done quickly.
Call us at 952.926.9190 and let's talk.  Or visit our website at www.hardeninc.com for more details.